 My Music!
"Until The End" - MY BRAND NEW ALBUM!
About Me!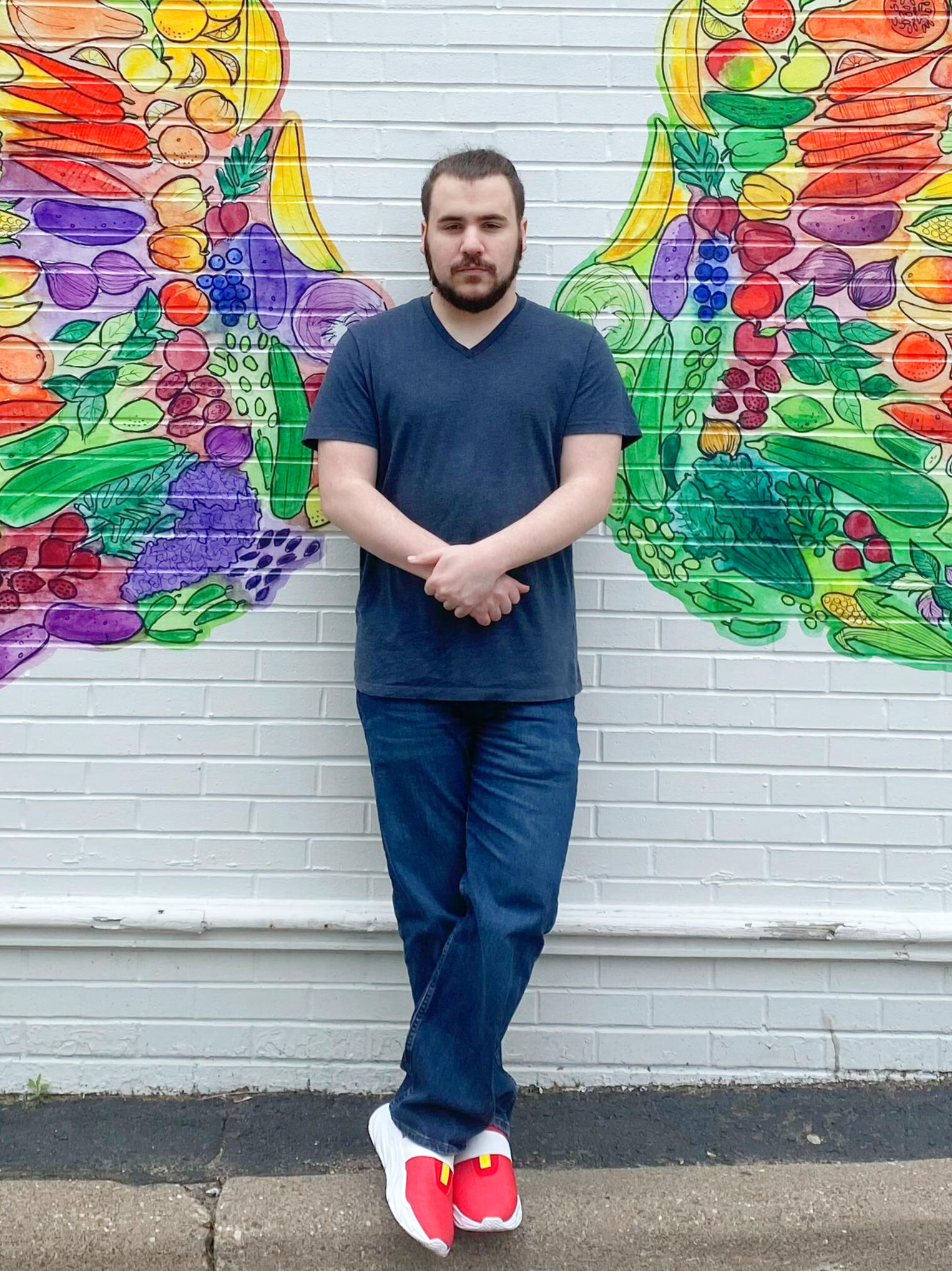 Hello! I'm Victor McKnight. I'm a producer, songwriter, and artist. My work is based solely and inspired by pop culture – most namely video games. My other industry experiences include cover and arrangement work, direction of tracking music and video projects, and being an online influencer. I was born and raised in Minnesota, and am slowly but surely learning the wraps of running and maintaining an online music career and presence, much with the help of and in thanks to other notable industry professionals — both online and in person. Such industry talents include personalities such as Kevin Bowe, William Ryan, TryHardNinja, Caleb Hyles, Jonathan Young, among so many others.My love for music skyrocketed at the age of 13, where I was recommended by my orchestra teacher that I start experimenting with composition and arrangement. Following this suggestion, I quickly began collaborating with creatives online, including those at the helm of indie game development. I was enthusiastically driven by the works of Nobou Uematsu (self-taught composer for the original Final Fantasy games) and Yoko Shimomura (classically trained composer for the Kingdom Hearts games).In my high school of 2015, I picked up Avid's audio production software, Pro Tools. I loved the program so much that I would, more often than not, skip my lunch period, just to have another hour of experience each day with the software. With this production software, it gave me far more flexibility with my pursuits in the field. I found myself collaborating with instrumentalists that built their careers off of YouTube, and I quickly followed suit - covering songs from some of my my favorite artists.In 2018, I wrote one of my first original songs inspired by a video game franchise titled "Face Reality," and it went viral throughout the game's community. This would be one among a few of my original songs throughout the years that would acquire a captive audience. These experiences massively helped establish a foundation for my craft. I would then work for the next few years in refining my skill as a composer and producer; taking up courses at McNally Smith College of Music and also the Institute of Production and Recording, the latter of which I am now a graduate of.My goal as a producer is to help inspire others to chase their own dreams just as I have chased mine! I am very humble for the experiences I'm lucky to have, thus far - and I hope to have many more in the years following.Thank you for reading!VM
Social Links!
My Music Reel!
Contact Me!
Terms of Service!
RIGHTS:
• Unless otherwise stated in a contract or license I have signed...
- I do not allow my work to be used for unauthorized commercial and/or profit purposes.
- I do not allow my work to be used for unauthorized purposes that were not previously discussed and agreed upon.
- I retain full and exclusive rights to the desired original work.
- I do not and likely will not permit the sale and/or distribution of my work as a "non-fungible token (NFT)."
• While I do obtain licenses and permissions for the songs I cover and/or remix, I do not own the rights to them. Therefore, I can not legally advise or claim you have the rights to use any of my covers and/or remixes in your commercial projects.
• Each one of my original works listed in stores and streaming services specifically have their usage terms listed specifically in their respective YouTube upload.PAYMENT:
• Under most circumstances, I will issue a digital invoice via PayPal for the desired work.
• I will not accept any form of cryptocurrency as payment for the desired work.
• The terms of payment for the desired work from me will be discussed and agreed upon between the client and myself prior to the work's inception.
• Refunds will not be accepted if you have immediate digital access to the work requested and sent by me. Otherwise, negotiations for a refund can be discussed under specifically rare circumstances.MISC:
• You may remix any of my original works as long as I am credited and acknowledged as one of the original songwriters. Commercial distribution and/or monetization of said remix can be discussed with me over email.
• Updates to the desired commission work will be provided during the period of work in a digital format. Any modifications of the desired work following feedback will not impact the payment discussed prior, if it is within reason.
• You must be over the age of 18 to request work from me that is mature and unsuitable for a younger audience.
• If you want a CID claim removed for using my songs in your videos in a transformative way, please email copyright@screenwavemedia.com.
• If you have any other questions concerning any of these terms or other licensing inquiries, please email me at contact@victormcknightmusic.com or use the form above.